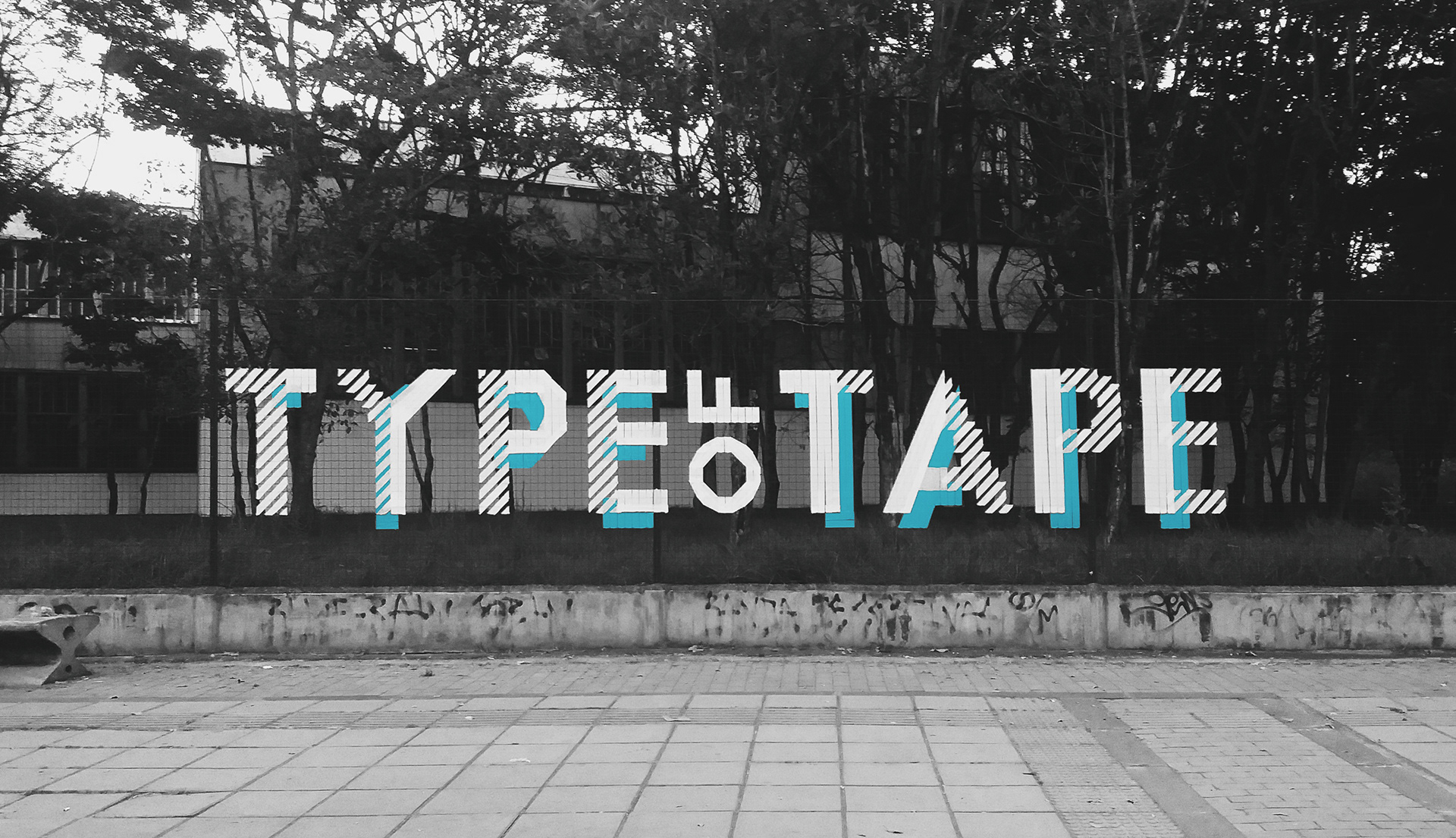 Type of Tape

is a project of experimental typography with the purpose of giving more visibility to the personal design initiatives that are created in Colombia.
It originated from the fact that the capital of Colombia, Bogota, receives thousands of people from all over the country, as well as from abroad, who are looking for new opportunities. In a country which has been affected by war for more than 50 years, the majority of people arriving in the capital are victims of the armed conflict who are trying to rebuild their lives. Given the cultural diversity that converges in this single city, Bogotá is considered "Nobody's city".
The main interest of

Type of Tape

is to highlight Colombian expressions that make people from other Colombian territories feel like they are at home. We want to remind them of their roots as they move around the city, expose our national culture and preserve our dialect and idiomatic expressions. The general message is to let all those people coming here know that they also belong in this city and contribute to our culture.
Moreover, we deeply believe that through our interventions we can turn ordinary spaces into special places that people enjoy contemplating and this is why we decided to use public spaces as our showcase. Additionally, this project has strengthened our passion for typography and has proved to be a very enriching practice in our work as graphic designers and visual communicators.
Being a project that was developed with such affection, we soon made the visual identity of

Type of tape

, which obviously is based on a typographic development on a grid. The same system that we use to make our interventions on fences.
We hope you can see our work around! We really enjoy it :)